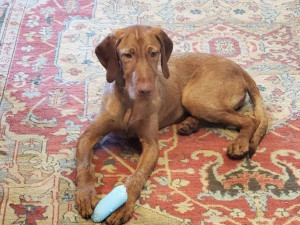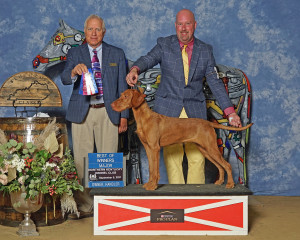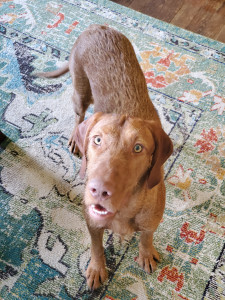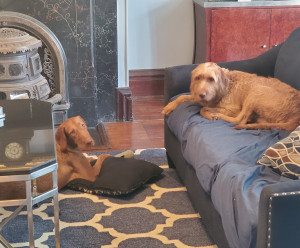 DAM: Zoldmali Star – SS06254601
SIRE: Vizcaya's Piros Csoda – SR99438207
Pedigree: Firmstone's Amaris
Birdie is a special girl for us, she was our first breeding, and the first wirehair born here at Firmstone Manor. She is a sweet, gentle soul who loves her pack, gets away with stealing all of the toys, and loves playing with her Kacér She is already strutting her stuff in the show ring and we can't wait to watch her grow up!
Birdie finished her AKC championship in 3 weekends.
Nicknames: Birdie-Boo, Pretty Bird, Boo-Boo

Favorite Treat: Anything Edible!

Favorite Toy: Squeaky Rubber Toys

Loves: Giving Kisses and water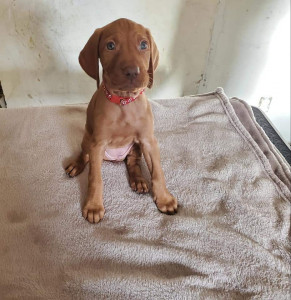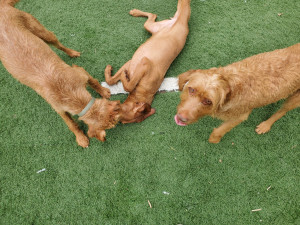 After 2 weekends out, Birdie is 1 point away from her AKC championship, stay tuned!